Playmates Cable Cardigan Set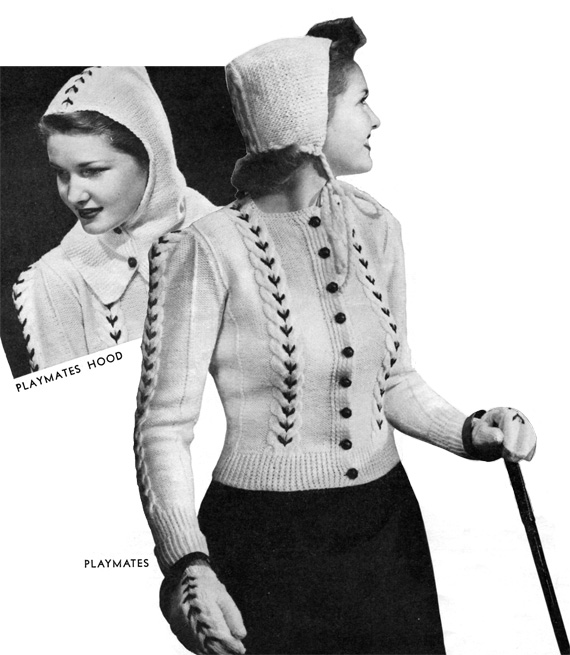 Playmates Cable Cardigan Set
If you've seen the stills from the 2008 WWII era movie The Edge of Love starring Sienna Miller and Keira Knightley, you will recognize this cardigan! It seems to be an almost identical match; This movie has been all over the fashion pages in many magazines for its amazing period styling...
The bonus is - it comes with a hood, cap and mitten pattern.
The cable pattern is actually a wishbone style pattern which is really unique.  I promise you'll love it - just look what Solanah has done with it!