The essential "makings" of a fire-glow lamp are:
A strip of lampshade parchment and rings
Sheets of red and yellow cellophane
Architect's linen
Milliner's glue
A creamy tinted, semi-transparent glass lamp base
A double fixture which provides a light in the bowl as well as on top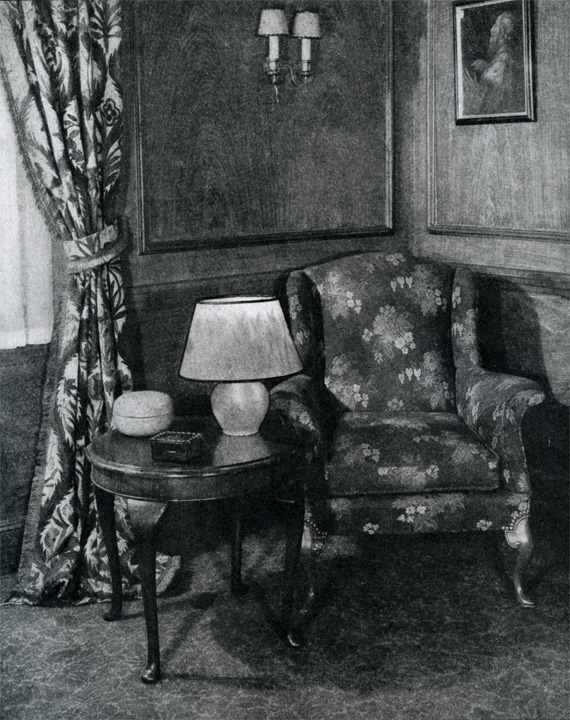 The flames are outlined on a strip of the architect's linen.  Then the red flames are cut out and glued to this linen, and on top of the red a strip of yellow cellophane is glued – and the top or flame edge cut out through both linen and cellophane.  The linen makes a good foundation for the delicate flame points.  This whole flame strip is then glued (color side down) to the shade parchment.
When thoroughly dry, the parchment shade is made up, sewed to the rings, and bound with black.  A flame strip glued on the linen is made to fit over the bulb inside the bowl.
When lighted, both lamp and shade come alive with rosy, glowing warmth as welcoming as the dancing flames of an open fire.
Shown here in a Modern 1930s living Room.
Stay Tuned – video tutorial coming soon!!